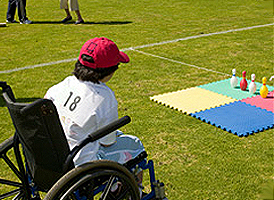 Practice Certificate in MEBS
Course Description:
Multi-Element Behaviour Support (MEBS) is a structured and formal model of Positive Behaviour Support (PBS). PBS uses behavioural technology and person centred values to understand the function or reason for a behaviour of concern. Once the function is identified, a Multi-Element Behaviour Support Plan is developed and implemented

This new course develops students' skills in the practical application of the MEBS Model. Each student works closely with one individual. The student will conduct a functional assessment, develop, implement and evaluate a MEBS plan informed by a set of outcomes. Students will receive support from their local team (namely, their line manager, a clinical supervisor and a mentor). Along with input from experienced tutors in Callan Institute, they will advance their practice in PBS. This course replaces our previously known Longitudinal Course in Multi-Element Behaviour Support.

The course is divided into 6 Modules (6 training days) over a 10 month period and is an assignment based course.
What will a student be able to do when they finish this course?
This course is designed to support students to advance their knowledge and skills, with appropriate supervision, of PBS using the MEBS Model. Students will be able to actively participate in teams providing and implementing PBS services but will not yet be proficient to work as a Behaviour Practitioner. This practice certificate will require further studies if the student wishes to pursue a professional qualification in PBS.
Who Should Attend:
The Health Act 2007, outlines that Positive Behaviour Support is to be provided to individuals with intellectual disability who find they need to use behaviours of concern to communicate. If you are, for example, a keyworker, social care practitioner, nurse, job coach, instructor, teacher, SNA, MDT member etc., and have always wanted to learn about the practical application of PBS then this course is for you. If you are already working in a professional role such as a Behaviour Practitioner, Psychologist, Clinical Nurse Specialist in Behaviour, you may wish to enrol in this course to further develop your practice and understanding of the MEBS model.


What will I receive on completion of this course?
Upon successful completion of this course, participant will receive a Practice Certificate in Application of Multi-Element Behaviour Support Model, awarded by Callan Institute. This course is also accredited with An Bord Altranais (100 NMBI CEU's)
Please note: Evidence of completing Callan Elearning course is a pre-requisite for attendance at the Practice Certificate in MEBS.


Dates: 13th October, 2020 - 1st June, 2021.

Time: 9.30am-4.30pm

Venue: Tessa House, Block D, Gleann Na H-eorna, Tallaght, Dublin 24
Cost: €900.00 (Free to Saint John of God Employees)

CLOSING DATE FOR RECIPT OF COMPLETED REGISTRATIONS: 21 SEPTEMBER, 2020.